Creative Biolabs is a world-leading service provider offering customized solutions for the development of high-quality in vitro diagnostic (IVD) antibodies & immunoassays targeting a diversified battery of disease biomarkers. Particularly, we offer IVD antibody & immunoassay development services targeting peptidyl arginine deiminase type 4 (PAD4), a promising biomarker for the diagnosis and prognosis of rheumatoid arthritis (RA) and cancers.
Introduction to PAD4
PAD4 belongs to a calcium-dependent family of enzymes. It is a 74 kDa enzyme and consists of 663 amino acids. PAD4 is highly expressed in a range of cells, including T cell, B cell, and macrophages. Functionally, it is responsible for regulating the immune responses of granulocyte and macrophage. Studies have revealed that PAD4 can mediate the protein citrullination in a wide variety of cells, such as neutrophils and monocytes. Meanwhile, PAD4 is associated with many biological processes, such as cell differentiation, apoptosis, and the catalysis of nuclear proteins. Furthermore, it also plays an important role in neutrophil extracellular traps (NETs) formation and the inflammatory response of granulocyte.
PAD4 as a Diagnostic Marker for RA & Cancers
PAD4 has been considered as an important indicator for the diagnosis and prognosis of both RA and cancers. Firstly, researchers have indicated that the expression of PAD4 at mRNA or protein level is significantly high in many cancers, particularly in adenocarcinoma. Secondly, it was reported by E Witalison et al. (2015) that PAD4 played a pivotal role in the pathogenesis of RA through citrullination of extracellular proteins, neoantigen formation with mounted an immune response and a vicious circle of the disease in that genetically predisposed. Moreover, anti-PAD4 autoantibodies have been reported in approximately 50% of patients with RA. The sensitivity of and specificity of these autoantibodies for RA diagnosis have also been identified in a wide variety of preclinical and clinical trials.
Fig.1 The immunodetection of PAD4 (A, C) in ovarian tissues. (Chang, X., 2006)
IVD Antibody & Immunoassay Development Services for PAD4 Marker
At Creative Biolabs, we offer high-quality one-stop IVD antibody & immunoassay development services to global clients, covering antigen production, antibody development, labeling, and conjugation, as well as immunoassay development. We offer diagnostic immunoassay development services to detect anti-PAD4 autoantibodies. Backed by a team of seasoned scientists, we are capable of providing our clients with the most professional and sophisticated services. For more information, please click the following links: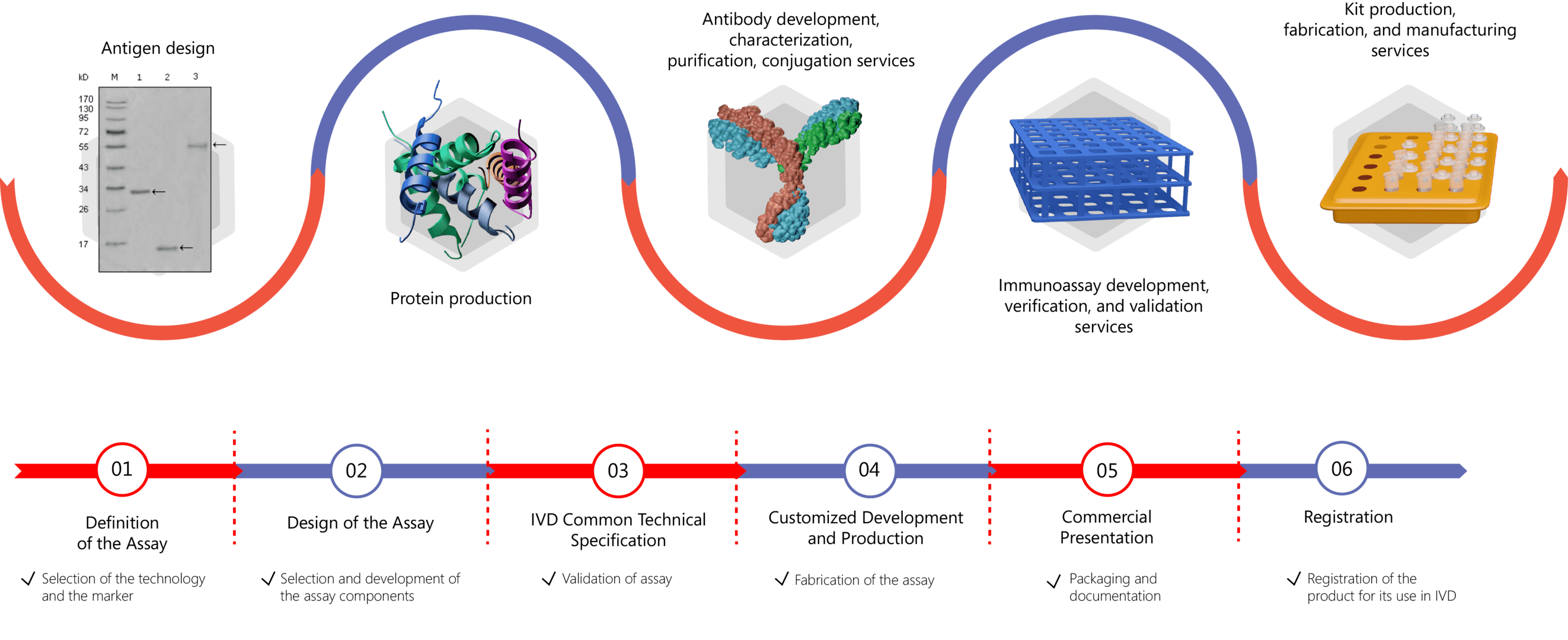 Contact us to discuss your project and experience the great value of our services.
References
Chang, X., (2006). "Expression of peptidyl arginine deiminase type 4 (PAD4) in various tumors." Mol Carcinog, 45(3), 183-96.
E Witalison, E., (2015). "Protein arginine deiminases and associated citrullination: physiological functions and diseases associated with dysregulation." Current drug targets, 16(7), 700-710.